We are known for our coffee, our love of community, and our music!  Here is the current list of upcoming shows.
7/21, 7:30pm, GREENWAY STAGE: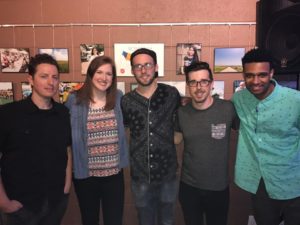 FRESH MIND live at JAMMING ON THE GREENWAY!
FREE SHOW at Cleveland's outdoor Greenway Stage!  Join us for kids activities and free music.
WELCOME BACK SHOW TBA!